Noticiasdel6 Watch live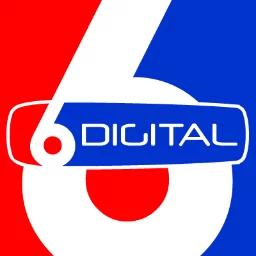 0
0 Votes
Argentina
Local TV
Watch online live stream Noticiasdel6
Noticiasdel6 is a television channel dedicated to offering updated news minute by minute. We are committed to our viewers to deliver quality and diverse content, in text, audio and video. Our team of journalists strives to provide you with images on the ground, outdoors and special coverage to keep you up to date with the latest events.

In addition, Noticiasdel6 allows you to watch live television from anywhere in the world. You can enjoy free streaming TV from your computer or mobile device without having to download any additional applications. You can also watch the program directly from our website where you will find all the news updated daily.

If you are looking for an easy and practical way to stay informed about what is happening around the world then Noticiasdel6 is the ideal place for you. Don't miss the opportunity to enjoy this exclusive service that we offer you: access the live TV stream for free right now and find out first about everything that happens!
Watch Online Noticiasdel6
Experience the ultimate convenience of watching television online with Trefoil.tv – your one-stop catalog of world television channels. On this user-friendly site, you'll discover an extensive list of TV channels from countries near and far abroad, all accessible for live streaming. Our platform is dedicated to curating the most popular TV stations and internet TV channels across a wide spectrum of genres. Whether you're into music, general entertainment, sports, news, or seeking family-friendly content for children, Trefoil.tv has it all. Explore our online directory to access these diverse channels with ease. At Trefoil.tv, we understand the importance of staying current with the latest in television. That's why our service is regularly updated with new TV channels, ensuring you have access to the freshest and most exciting content. Forget the hassle of traditional cable or satellite TV subscriptions. With Trefoil.tv, you can watch television online via your internet browser, giving you the freedom to enjoy your favorite shows and programs whenever and wherever you choose. Say goodbye to the limitations of traditional TV and embrace the future of entertainment with Trefoil.tv.
The site does not broadcast TV channels. Only links to official sites are published in our catalog. All streams provided on the site are distributed free of charge on the Internet and do not require payment. We do not broadcast or rebroadcast TV channels. If you are the owner of a channel and you do not want it to be published in our catalog, please contact via the feedback form and we will remove it.
عربى
Български
Čeština
Dansk
Deutsch
Ελληνικά
Español
Eesti
Suomi
Français
עברית
Hrvatski
Magyar
Indonesia
Italiano
日本人
한국어
Lietuvių
Latviešu
Melayu
Nederlands
Norsk
Polski
Português
Română
Русский
Slovenský
Slovenščina
Српски
Svenska
ภาษาไทย
Tagalog
Türk
Українська
Tiếng Việt
中文